AlphaTest
µ
HELIX
®
Test-Probes and Fine Pitch Test Fixtures


probing the small end of small...



...

pogo style

,

compliant

,

fine pitch

,

ICT and FCT

,

long lasting

,

catalog or semi-custom
Durable

µ

HELIX

®

(

micro

HELIX

) test probes last hundreds of thousands (or more) of test cycles to give you long lasting, accurate and reliable testing!
With some of the industry's smallest diameter ICT/FCT probes, these spring contact probes can be placed on very close centers, allowing you to probe densely packed test points.
And with no minimum order required, small quantity solutions just got affordable!

PLUS - We offer custom test fixtures and semi-custom pogo style probes for those difficult testing projects with small features or the challenging topography of PC boards, components and other logistics.


Testing: ICT/FCT (in circuit test/functional), SoC (System on Chip), BGA (Ball Grid Array), QFN (Quad Flat No Leads)
Testing: medical | automotive| aerospace components | telecommunications
Testing: fine pitch, tight pitch and close centers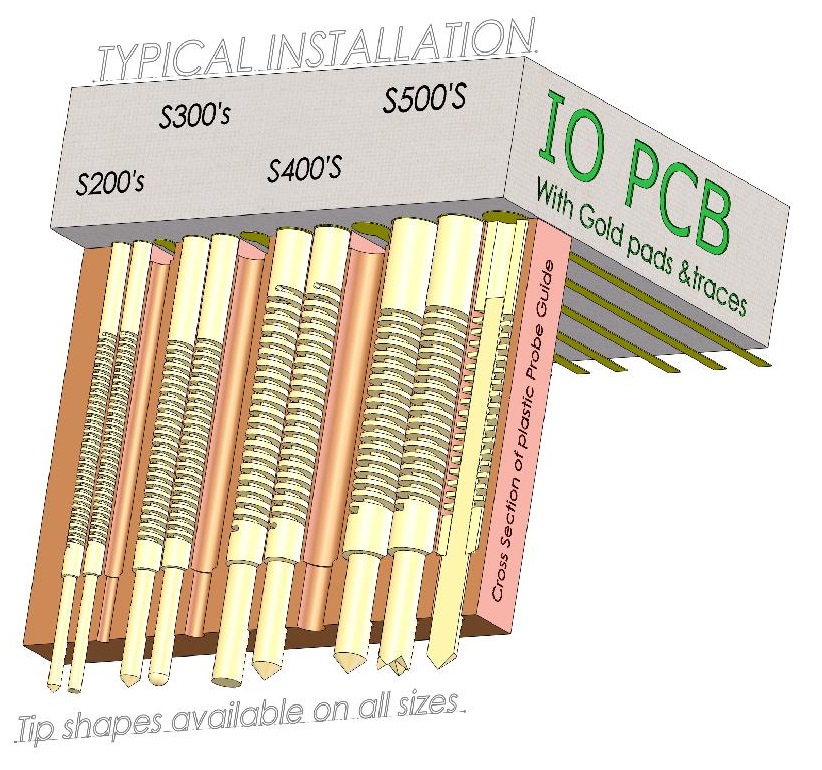 Precision Redefined: Test Probes and Fixtures for Reliable Testing
Made in the USA, these semiconductor test probes range in diameters from the larger diameter of .020" (.508 mm) down to the smaller diameter of .008" (.203 mm) and are sold globally to the electronics manufacturing industry under the trade name AlphaTest μHELIX® Test-Probes. Meeting the escalating demands of StripLine, BGA, CSP, SoC, SiP, MEMS, mcm, hybrid, RFID antenna, flex-circuit, KGD, and flat-panel testing, these miniature probes define the performance edge in discrete, compliant pogo style test probes by offering wide bandwidth, short electrical length, .010" / 0.254 mm row & column spacing plus four different tip styles. AlphaTest µHELIX® Test-Probes (microHELIX) conform to RoHS and REACH Directives.


AlphaTest Corporation also supplies custom test fixtures, provides training, and shares design concepts with end-users and resellers who incorporate these spring contact probes into their products. We specialize in fast turn proto-typing and are prepared for the frequent revisions associated with custom products.

conforms to RoHS and REACH Directives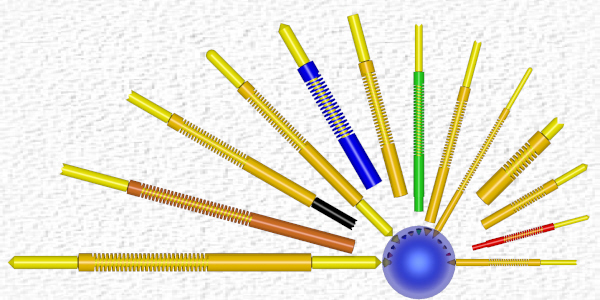 * Patent Numbers 5,982,187 and 6,034,532 and 3,165,066. Any other manufacture of these products is prohibited.
---